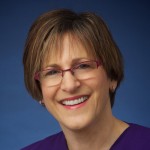 Dr. Karen P. Meyers
A Michigan native, Dr. Karen P. Meyers has been practicing dentistry for over thirty years. After receiving her bachelor and doctorate of dentistry degrees at the University of Michigan, Dr. Meyers spent several years in Chicago doing her year of general practice residency and then working as a dentist. Read more.
Judy
Judy has worked in the dental business office for 29 years, 28 of those have been with Dr. Meyers.  She is a "people person" and enjoy what she does.   She takes care of the patients' scheduling needs, insurance and billing questions and other concerns they may have regarding our dental practice.  Judy resides in Royal Oak, MI, with her husband and 2 cats.  She has 3 grown children and enjoys spending time with her 2 grandchildren.

Miriam
Miriam has been working in the Dental field since 1981.  She started as an Assistant and later became a Dental Hygienist, in 1996.  She loves her profession, which she's been practicing full time for the last 27 years.  Miriam's priority at work is her patients' oral health. Miriam loves to play volleyball and watch sports on TV.
Rita
Rita has been in the dental field since 2002 working as a dental assistant. She has been working with Dr. Karen Meyers for 7 years.  Rita volunteers every week at a local charity dental clinic and she finds this work to be incredibly fulfilling. She is an avid reader.  If Rita isn't reading and the weather is nice, then she can be found tending her garden as she loves gardening.