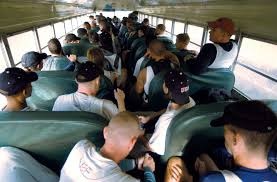 We often consider athletes the epitome of good health: muscular, fit, and always needing to be in peak performance shape. But apparently, athletes the world over have a higher incidence of untreated dental health issues than you would normally imagine.
Toothaches affect athletes quite a bit. In fact, a recent worldwide study assessing athletes in 25 sports found that an astounding 55% of them had tooth decay. In addition, 1/3 of the athletes had gingivitis (inflamed and bleeding gums). 18% of the study participants admitted that toothaches negatively affected their performance and even their ability to participate in a game.
What's going on here and what lessons for the sports fans are there?
It's not surprising, but what is hurting these athletes is lack of attention from a dentist, poor oral health behaviors, and drinking sports drinks to excess.
Probably the most significant of the above issues is that very few sportsmen and sportswomen took the time to see a dentist; the vast majority hadn't seen a dentist within the past year.
In addition, these same athletes were away from toothbrushes for too long. Long days of training and traveling often meant too many hours in between brushing and flossing.
Finally, a reliance on sugar and carbohydrate- heavy foods and drinks meant that cavity-producing bacteria spent too much time on teeth. Carbo-loading diets before races and meets as well as drinking sports drinks (often big-time sponsors of meets and games as well as tournaments) wreaked havoc on their teeth.
So, what should athletes and even the couch potatoes who watch them do?
Visit the dentist regularly.
Brush your teeth often and for enough time. Floss regularly too.
It's ok to eat carbohydrates and drink juices, but you must follow it up by rinsing with water and brush your teeth as soon as possible afterwards.
High fluoride toothpaste is recommended for anybody who has such high carbohydrate intake.