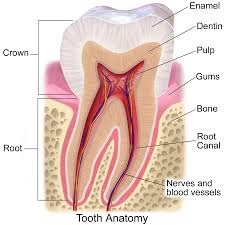 Root Canals in jokes and in offhanded remarks have become shorthand for an unwanted medical procedure. It is true that nobody looks forward to a root canal, but we are fans of the unloved root canal, because of the serious dental problems that they solve.
Consider these facts about root canals:
Root Canals Can Save the Tooth. In the past, a tooth that was damaged and nearly dead was a candidate for removal. Now with timely and appropriate root canal procedures, the tooth can be saved, and the patient can avoid having an implant or worse, having a hole where that tooth was, which adversely affects eating and your appearance, too.
Root Canals Get Rid of Pain. We are sure you have seen someone who was complaining about the incredible tooth and mouth pain they were in that had to be fixed with a root canal. This pain was in the pulp, the interior of the tooth. The only way to fix the pain is a root canal. Performed expertly and with appropriate anesthesia, the actual root canal procedure is relatively painless and the previous extreme discomfort is (almost) magically gone.
A root canal is performed by taking out the diseased core of the tooth, which is called the pulp. The pulp, which is the soft tissue beneath the enamel and the dentin, contains blood vessels, nerves and connective tissue. The pulp connects to the root canals, around which are the roots of your teeth, the parts of your teeth that are rooted to the gum.
During the root canal, the infected pulp is removed, the tooth is thoroughly cleaned and disinfected and then the tooth is sealed with a rubber-like material. After recovery from a root canal, the patient is fitted with a crown or a filling for the top of the tooth.
Root canals might not be your idea of fun, but they are a dental miracle in many ways, saving teeth and alleviating pain.