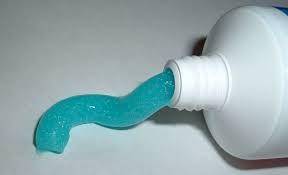 We hope you regularly brush your teeth and are regular consumers of toothpaste. How did you select your toothpaste?
There are more varieties of toothpaste than ever before. Many offer exactly what you need. Other toothpaste products may be making claims without providing much added value, despite the higher price.
What should a toothpaste contain?
A mild abrasive which scrapes away the debris that accumulates between brushing.
Detergent which causes the toothpaste to "foam up"
Some sort of flavoring agent which helps the experience to be a bit more pleasant (particularly for children)
Fluoride (recommended to strengthen tooth enamel, which then prevents cavities from forming)
ADA (American Dental Association) approval. This means that the brand has been investigated by the ADA and meets their standards for toothpaste ingredients.
Your toothpaste may also have some of these components:
Breath enhancers (typically contains triclosan) or some sort of minty flavoring (which has a very short duration)
Sensitive formulas. If you complain that your teeth are sensitive, especially during brushing, look for toothpaste that incorporates potassium nitrate or strontium chloride, as they may reduce tooth sensitivity
Whitening agents. Some toothpastes may have mild abrasives like silica which can aid in reducing surface stains.
Tartar control: Different ingredients may inhibit tartar build-up including zinc citrate, pyrophosphates and triclosan. The best defense against tartar build-up is brushing at the gum line and regular dental cleaning.
Microbeads will often act as a mild abrasive (like a face scrub). However, microbeads are now being banned in certain states, as they are being found inside fish in rivers and lakes who mistake the beads as eggs. We suspect that microbeads will not be in toothpastes for much longer.
In general, stick with brands that have ADA approval and buy the most economical brand that you like enough to brush for long enough.