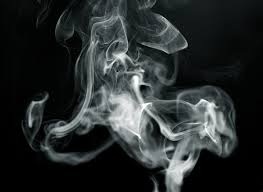 Colorado dentists are concerned that the state's recent legalization of recreational marijuana use may have an adverse effect on Colorado residents' oral health. These dentists are urging more research into the correlation of cavities and pot smoking.
Already, the American Dental Association has found a link between smoking of all kinds, tobacco and marijuana, and the growth of lesions and other abnormalities in the mouth and on the palate.
But anecdotal evidence is now accumulating regarding an increase in cavities among those who light up several times a week. Dentists and hygienists say that excessive marijuana smoking may be leading to the following conditions, which in turn make the mouth "ripe" for cavity development:
·         Dry mouth. Smoking in any form dries out the saliva in the mouth. Adequate saliva ensures that the surfaces of teeth are regularly bathed with moisture, which washes away particles on the teeth and gum surface.
·         Poor eating choices following pot smoking can be detrimental to oral health. For many, marijuana is an appetite stimulant, and snacking on high sugar and high carbohydrate food items introduces elements into the mouth that can be harmful to teeth. These snacking sessions typically are not followed closely by teeth brushing, which exacerbates the problem.
The combination of the dry mouth and the poor eating choices can be a real one-two punch for mouths, resulting in higher cavity rates. Colorado dentists are urging smokers to floss and brush more often, to rein in their snacking and to utilize tools to combat dry mouth like sugar-free candies and mouth sprays. The ADA maintains that quitting smoking of all kind is the best choice for optimal oral health.