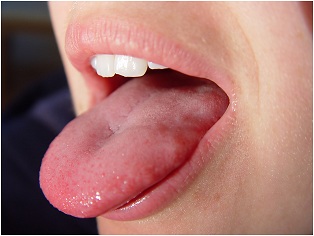 When you come in for your regular dental examination and cleaning, your dentist gets a view into not just your mouth, but your whole body. We don't mean that the view from above you somehow allows her to see "all the way down"! Rather, the mouth is often the place where early disease processes present themselves first. So, when your dentist asks you about your other health issues, she may be asking with an idea of what she has seen during her examination.
Your dental health practitioners are a part of your overall health team. It is important to be honest about what your health challenges are when you visit your dentist, including the medication you take and the diseases for which you are receiving treatment.
Here are some diseases that often have an oral health component:
Oral Cancer. Obviously, the dentist is often the first to notice the signs of oral cancer, particularly cancer of the tongue and salivary glands.
Anemia (low iron) often presents itself as slightly pale gums.
Dry mouth can be a symptom of diabetes, as well as a side effect of all sorts of medications, including anti-anxiety and anti-depressants. Because a dry mouth can contribute to a higher risk for cavities, it is important for your dental provider to know about these medications or conditions.
Diabetes is also often the culprit for abscesses and other gum issues.
Pregnancy occasionally has an unexpected side effect: small growths on the gums, called pregnancy tumors, which are not dangerous, but can be uncomfortable.
Reflux causes more acid in the digestive system and often shows up in decay on the back of the lower teeth. A more pervasive pattern of decay and yellowing is also seen in patients who suffer with bulimia.