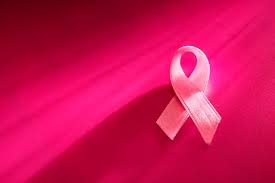 If you or your loved one is battling cancer, we know how overwhelming the entire process can be. You have to be on top of numerous appointments with all kinds of doctors for treatments, bloodwork, scans and tests. At the same, you are trying to live as normal a life as possible, fitting in work and family.
What does any of this have to do with your teeth?
Some of the side effects of cancer treatment can also have an impact on your mouth. Here are a few things to consider:
See us before you start treatment: If you know you are going to begin an extensive cancer treatment, regardless of your last cleaning, schedule an appointment for a quick cleaning and examination before your chemotherapy or radiation starts. Call the office and explain why you need to schedule the appointment and when you expect your treatments to begin. Starting your mouth in the best possible shape prior to chemotherapy and radiation could head off some other problems down the road. In addition, any dental issues that you have put off (like that filling) need to be addressed at this time.
Modify your care of your teeth. You should continue to brush your teeth at least twice a day, but buy a new softer toothbrush (the softest you can find). You can continue to floss, but don't insert anything sharp into your mouth like a toothpick. You may not be aware of inflamed gums and introducing sharp objects can injure you and open an avenue for further infection, especially if you have a weakened immune state.
Decrease the amount of cavity-producing foods. You might want some comfort foods during this stressful time, but try your hardest to eliminate or reduce your intake of sugary sweets, sticky foods and soft drinks containing sugar. Quit or reduce smoking, too! All of these aforementioned items contribute to cavities, which your mouth may not be as effective in combating during treatment.
Fight off dry mouth. Certain chemotherapy drug regimens as well as radiation therapy to the head and neck can damage the salivary glands. As a result, you may experience occasional or consistent dry mouth (called xerostomia), which can affect speech, chewing and swallowing. The lack of saliva can also contribute to increased plaque development as saliva helps to wash away bacteria and plaque, which can contribute to cavity development. That's why it's important to have a cleaning prior to treatment. If you experience xerostomia, drink often, chew sugarless gum and discuss other drug options to help with this side effect with your health care team.
Your mouth may become inflamed. Again, certain radiation and chemotherapy components are to blame for causing inflammation of the insides of your mouth as well as your lips. When it is severe, this can cause enough pain to inhibit eating. It is very important to keep up your nutrition intake during cancer treatment. Call your dentist if this occurs, and we will work together with your physicians to determine the best course of action.
Mouth infections can crop up. The body's ability to fight infection is compromised during cancer treatment. That is why your white blood cell count is constantly monitored. Be aware that a low white blood cell count means that you are at risk for all sorts of infections, including infections of the mouth. Be vigilant during these vulnerable times by practicing the very best hygiene including hand washing. Keep your hands away from your face and mouth as much as possible and avoid sick people and crowds during these times as well.
As soon as you're done with treatment, schedule another appointment so we can deal with any issues that occurred. Most doctors and dentists recommend waiting a couple of months after your last cancer treatment to see the dentist again unless there is an oral health emergency.
Cancer can be complicated. Let your oral health care providers be part of your team.